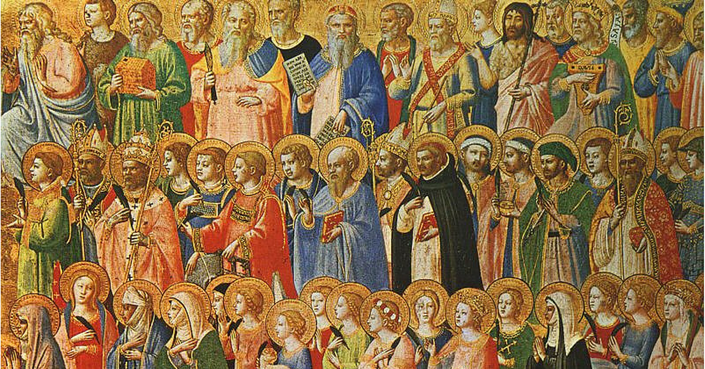 Living Sacraments: The Christian Mystics & The Inner Journey To God
How would your life change if you were steeped more deeply in the wisdom of the Christian Mystics?
What is a mystic? Take a sneak peek at the course introduction.
MARC'S STORY
Like many of us in college I was trying to find my tribe. So many of the writers and professors I was most drawn to seemed to have one thing in common. They would quote and reference the Christian mystics. It seemed like a mark of wisdom. Why were all the wisest people I knew interested in many of the same figures? I'd pick up quotes here and there and scribble them into a notebook, but I really had no idea who these figures were beyond a superficial understanding and how their lives and teachings fit together.
When I went to seminary the mystics still called to me. I took whatever classes and projects I could to immerse myself in their lives and teachings. Years later, after becoming a long-time contemplative practitioner and experiencing some of the transformation they describe, I came back to these teachings with fresh eyes, and decided I'd pass along what I had learned from these greatest of Christian spiritual teachers and some simple ways to hold these complex threads together.
OUR QUESTION TO YOU
If you could travel through time and learn directly from the great Christian mystics like Dionysius the Areopagite, Julian of Norwich, Meister Eckhart, or even modern mystics like Evelyn Underhill, how would it deepen your spirituality or practice?
Are you or those you serve being called to the same kind of awakening?
What knowledge did these figures obtain and why did it radically change not only their own lives, but their whole world?
Most of us get bits and pieces of figures like Julian of Norwich and John of the Cross, but what makes each of these figures unique? What are the threads that connect them? How did they respond to the challenges of their own time and place?
What can we learn from their inspiring examples as towering figures of spirituality? What makes them great?
OUR COURSE
Drawing on the best available writing on the topic of Christian Mysticism both ancient and modern, for a limited time we're offering a special course on the Christian Mystics Sacred Lives: An Introduction To The Christian Mystics.
This course helps contemplatives, healers, clergy, and spiritual directors get a handle on the daunting subject of Christian Mysticism to draw on this timeless wisdom for their own spiritual journey AND to provide care to those they serve.
After taking this powerful course, you will know:
The path of mystical transformation
The four main mystical types
The three eras of mystical flowering in the Christian West
The lives, key teachings, challenges, and major works of TWENTY of the Christian mystics:
Dionysius the Areopagite
Bernard of Clairvaux
Hildegard of Bingen
Richard of St. Victor
St. Francis of Assisi
Ramon Llull
Mechthild of Magdeburg
St. Bonaventure
Meister Eckhart
Henry Suso
John of Roosbroec
Julian of Norwich
Catherine of Siena
Nicolas of Cusa
Teresa of Avila
John of the Cross
Jakob Boehme
Therese of Lisieux
Evelyn Underhill
Giordano Bruno
BONUS MATERIAL
AS A BONUS, WE'RE INCLUDING
Some of the original writings of the Christian mystics
A download of a timeline of the Christian Mystics
Bonus Video: The Christian Mystics and Activism
Bonus Video: Lessons on Leadership from the Christian Mystics
Bonus Video: Christian Mystics and the Healing of Persons
Bonus Video: The Mystics and Nondual Awareness
An Instructor Discussion on Christian Mystics FAQ
Christian Mystics Reading List
WHAT OTHERS ARE SAYING ABOUT THIS CLASS
"Many consider the Christian mystics tangential to Christianity as a whole. I am happy that this certainly is not the case for Clint Sabom and Marc Thomas Shaw of ContemplativeLight.com. Both see the Christian mystics as central to Christianity, especially for twenty-first century seekers, who hunger for direct personal experience. And both have a personal passion for the mystics. Their new course highlights the history of 20 Christian mystics and shows their relevance for our spiritual journeys today. Highly recommended!" Dr. Amos Smith, author of 'Be Still And Listen'
"You exceeded my expectations, thank you. It is a valuable overview, and so helpful to place the mystics into their historical context. I appreciated the many original sources you provided. The additional teaching on non-duality, healing and Q&A are excellent. Thank you!!!" Mary D., Cleveland, OH

"I just completed my first time through listening to the course. Wow! I loved it! I'm listening back through and am loving how smoothly the supplemental material ties in." Neil F., Encinitas, CA
COURSE PRICING
THIS COURSE IS AVAILABLE FOR $297 OR THREE INSTALLMENTS OF $99 (Payment options available. Special pricing available for clergy and students enrolled full-time at accredited institutions. For more information inquire at [email protected])
IF FOR ANY REASON YOU ARE UNSATISFIED WITH YOUR COURSE, WE OFFER A 100% MONEY BACK GUARANTEE
PS If now is not the right time for you, we get it. This is a pretty daunting subject weaving together a ton of reading and research collected over several years, but not everybody is at the place where they wan that broad sweeping overview. Our purpose at Contemplative Light is to provide contemplatives, clergy, spiritual directors, and healers with resources for their spiritual journey and for those they serve. You may circle back around. If you have a suggestion for a course or resource you need, let us know at [email protected] If you're interested in a particular mystic or ongoing conversations about contemplation and mysticism in general, subscribe to our podcast here.

Your Instructor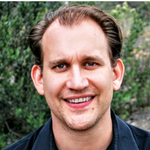 Marc is Executive Director at Contemplative Light. He is an award-winning instructor and author focusing on the contemplative path as a means of inner transformation. He has been a Centering Prayer Practitioner for over a decade and is a presenter-in-training with Contemplative Outreach. He is also the author of the book Dante's Road: The Journey Home For The Modern Soul, based loosely on Dante's Divine Comedy, drawing on poetry and music for transformational exercises. He is a graduate of Fuller Theological Seminary, a member of Spiritual Directors International, the Ignatian Spirituality Project, a member of the Tau Community of Interfaith Franciscans, and a founding member of http://www.contemplativelight.com. Read more at www.marcthomasshaw.com.
Frequently Asked Questions
When does the course start and finish?
The course starts now and never ends! It is a completely self-paced online course - you decide when you start and when you finish.
How long do I have access to the course?
How does lifetime access sound? After enrolling, you have unlimited access to this course for as long as you like - across any and all devices you own.
What if I am unhappy with the course?
We would never want you to be unhappy! If you are unsatisfied with your purchase, contact us in the first 30 days and we will give you a full refund.